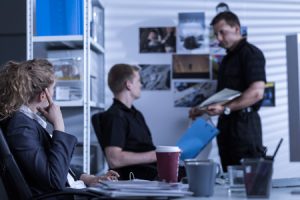 In many cases, a law firm needs to find individuals that may not want to be found, and locating someone who does not want to cooperate is not always an easy feat. In these instances, strategic tactics need to be employed, and a method that has been proven to work is skip tracing.
What is skip tracing and how can it help your firm? Let's dive in.
What is Skip Tracing?
Whether you are looking for witnesses, defendants, or any other persons of interest, you can use skip tracing to locate them. This process is usually done by a bail bondsman, private investigator, bounty hunter, or a skip tracer.
There are several ways that these professionals will skip trace, including the following:
Call third parties who may know your target and try to glean contact information off of them.
Use the internet and social media to find relevant posts and photos
Criminal background checks
Credit reports
Utility bills
Air travel records
Job applications
And more
Skip Tracing for Law Firms
Find witnesses
In many cases, defending or prosecuting a case depends on people that you can use to prove your facts. If you don't have these people, then a case could be lost. Effective skip tracing can avoid this costly situation.
Save your attorneys time
There is also the issue of time. Attorneys need to spend time sorting out the details of their cases. They usually don't have the time to comb through data to find a stubborn witness. A hired skip tracer can do all of this challenging work and get all necessary information while the attorneys can work the case.
At Reliant Court Services, we make it a point to provide the most high-quality, professional legal support to the law firms in our area. Contact us today to learn more about our services.