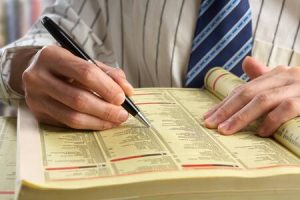 Need to serve someone court documents or collect a debt, but can't find them? That's where process servers come in. Also known as "skip tracers," it refers to the phrase "to skip town," which is exactly what some people do when facing legal issues—depart in a rush, leaving few traces behind. Here are several ways skip tracers find people who don't want to be found:
Skip Tracing
Process servers utilize specialized skip-tracing software to locate individuals.
Speaking to Acquaintances
Sometimes, figuring out where a person is can be as simple as asking former neighbors, coworkers, relatives or other acquaintances.
Postal Service Change of Address
A skip tracer can mail an empty envelope to the target's last known address, with a stamp placed on the outside that reads "Do Not Forward—Address Correction Requested." If the individual has listed a forwarding address, the post office will return the envelope with a label displaying the new address.
Social Media
When someone can't be found at his or her last known address, social media can often provide clues as to their whereabouts. A skip tracer might check out Facebook, Instagram and other social media platforms—many of which are not as private as you might think—to gather hints.
DMV Searches

Registration info for cars, trucks and boats can be used to find someone's address. In some cases, however, this information may be outdated.
Does your law firm need a reliable skip tracer or other legal support services? Reliant Court Services is here to help—just think of us as an extension of your firm. Give us a call at (631) 567-3120 or contact us online today to learn more!