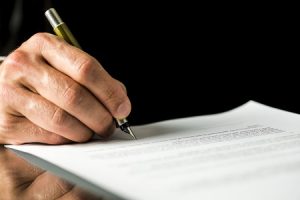 If you need to serve a summons, divorce papers, a subpoena, a child support order or another kind of legal document, you might consider hiring a process server. However, it's important to do some research before hiring the first person who comes up in a Google search. Today we'll address a few suggestions to keep in mind when hiring a process server.
Read Reviews
Check out major reviews sites as well as the Better Business Bureau to find out what past clients have to say. You'll quickly find out if someone has a reputation for being unprofessional or unethical.
Check Credentials
In some states, there are actually no required certifications to work as a process server, so if you aren't careful, you could wind up with someone unqualified. Check the certifications and licensing of anyone you're thinking of hiring. If the person is a member of the National Association of Professional Process Servers or a state association, he or she is more likely to abide by high standards of quality and ethics.
Verify Costs
Will there be an extra charge if the process server has to do research to find someone, or if multiple attempts must be made? It's always a good idea to verify all fees and charges in advance.
If your firm is in need of legal support, the dedicated team at Reliant Court Services is here to help. We are affiliated with the National Association of Professional Process Servers and the New York State Professional Process Servers Association, so you can count on us to provide efficient and ethical services that fulfill the duty of due process. Give us a call at (631) 567-3120 or contact us online today to get started!